 MY BLOG
This is where I'll share market insights,
random tidbits, home ownership tips & tricks
and whatever pops in my mind.

Hey there! I'm absolutely thrilled to have you here, and I can't wait to share my passion for real estate in the wonderful town of Stillwater and its surrounding areas. As a licensed realtor in MN, WI, and FL, some of the articles you'll find here may have a broader reach, but my focus remains primarily on the enchanting Stillwater area. This is where I call home, and I want to provide you with valuable insights, tips, and tricks that truly resonate with our local community. So, grab a cup of coffee, get cozy, and let's embark on this adventure together as we unravel the charm of Stillwater and its hidden treasures.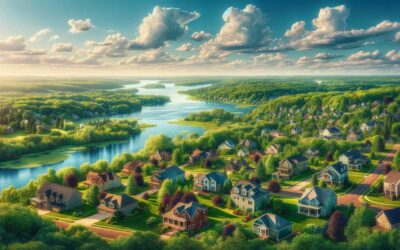 Nov 29, 2023
Summary "Owning vs. Renting: Why Homeownership Wins Long-Term" explores the advantages of buying a home over renting, particularly in the context of the St. Croix Valley real estate market. The article delves into the current economic factors affecting home buying,...